I seem to mostly paint signs for marches these days. Here's my latest painting created for the Planned Parenthood "Bans Off My Body" March on May 14, 2022.




Meanwhile, the print edition of "Trump", painted in 2017, raised over $500 for the ACLU and Planned Parenthood.
"Trump" is still available for purchase in postcard form... Write to your representatives! Please contact me for info!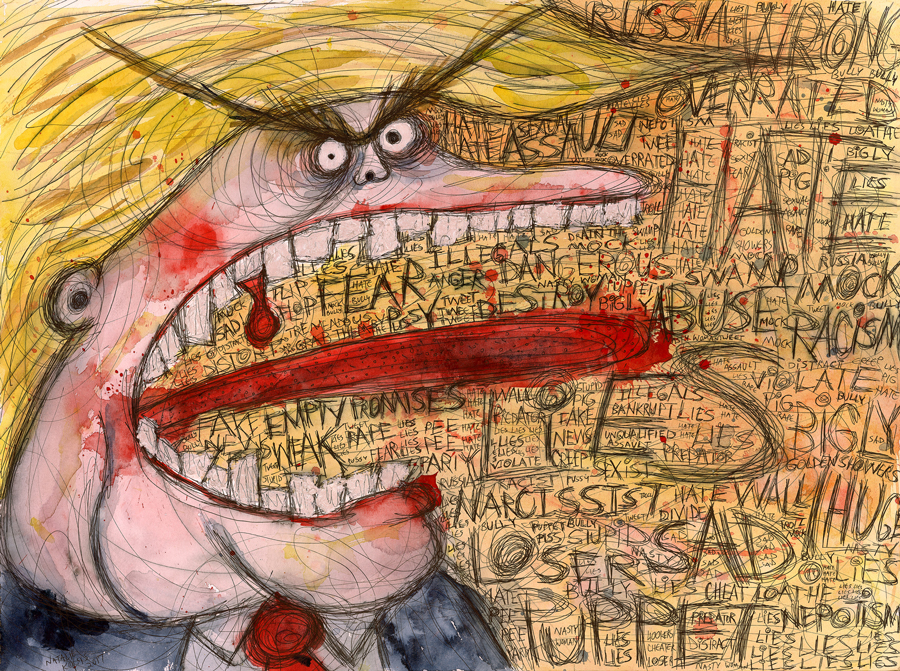 Art Reviews

"I really like your portfolio, but I think it would scare the kiddies."

"It's like witnessing a dark Pink Floyd moment scratched together by someone who
heard about the kind of art that is in children's books and thinks they'd give it a damn
good go but can't see why an abundance of horror and nastiness embedded into the
feel of a painting is a bad thing to give a three-year old."

ALL images are copyright 2004-2022, Natalie Kocsis.
You may not use any images from this page without the direct permission of Natalie Kocsis.