****Unlimited print edition of "Trump" now available on Etsy with all proceeds (after costs) benefitting the ACLU or Planned Parenthood!****
Update: To date, this fundraiser has already brought in over $300! "Trump" is also now available in postcard form... write to your representatives!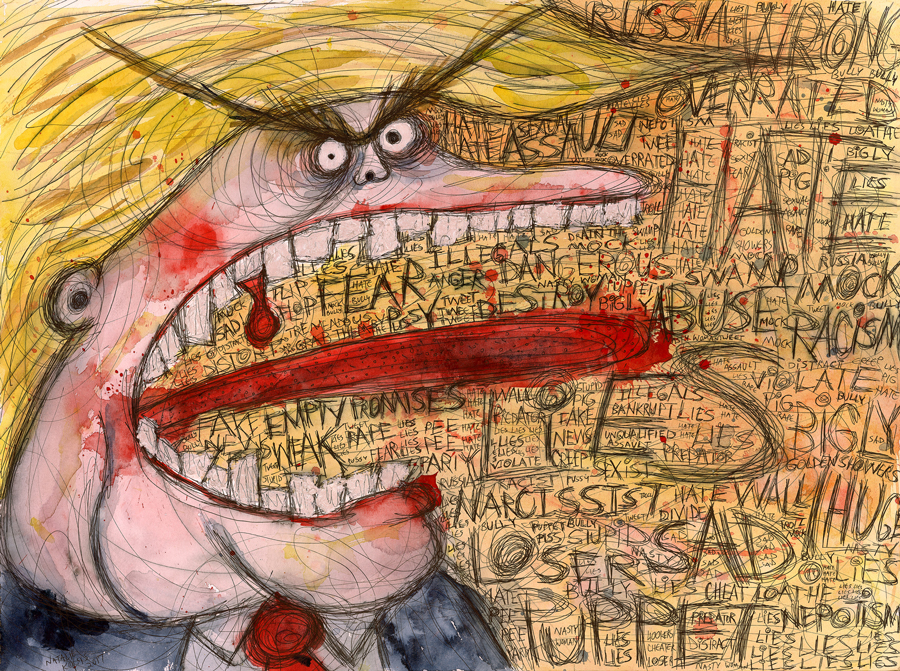 "I really like your portfolio, but I think it would scare the kiddies."

"It's like witnessing a dark Pink Floyd moment scratched together by someone who
heard about the kind of art that is in children's books and thinks they'd give it a damn
good go but can't see why an abundance of horror and nastiness embedded into the
feel of a painting is a bad thing to give a three-year old."

ALL images are copyright 2004-2017, Natalie Kocsis.
You may not use any images from this page without the direct permission of Natalie Kocsis.